Here at Liberty Home we're constantly seeking out and evaluating all the ways home ownership can be made simpler. An automatic pool cleaner is just one of those amazing items that can clearly simplify your life and simplify pool maintenance. We've compiled a list of the top 6 automatic pool cleaners out there for you to review.
The Best Home Warranty Service
There's a reason Liberty Home Guard was rated the #1 Home Warranty
Service by U.S. News and World Report for 2021, 2022, and 2023. Check out our services.
Learn More
#1 Dolphin Nautilus Robotic Pool Cleaner, Model 99996323
Average Price: $1,500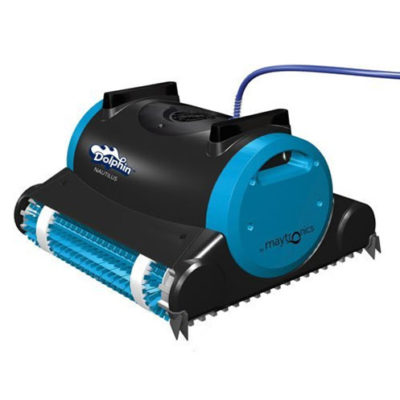 This model takes our top spot and for good reason. The Dolphin Nautilus has a longer than standard, 60 foot cord allowing it to reach more of your pool floor. This cleaner is the best match for those with pools that aren't in a rectangular shape or larger in size. Click here to view the listing on Amazon.
#2 Baracuda G3 W03000 Advanced Suction Side Cleaner
Average Price: $258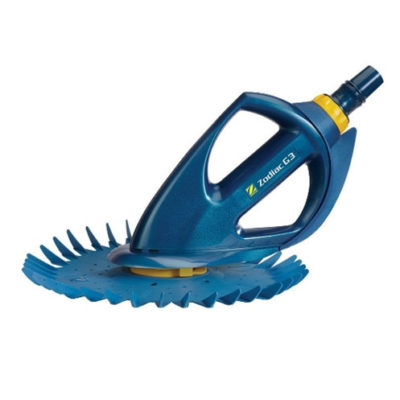 The Baracuda is specially designed to focus on cleaning the sides of your pool. It can navigate steps, ladders and corners with no problem. In addition, it adjusts it's performance based on the power flow of your pool system. It's a great option for those with a deep pool, many steps, or hard to reach places on angles (including right angles.) If you'd like to check this nifty item out on amazon here's a link.
#3 Polaris Vac-Sweep 280 Pressure Side Pool Cleaner
Average Price: $490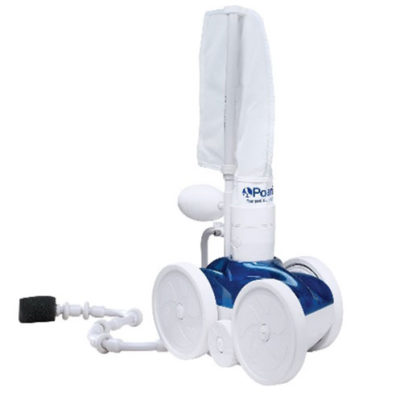 Probably the most versatile of the bunch, the Polaris Vac-Sweep will work on any in-ground pool, and can vacuum the floor the wall and the steps. Repairs on this item can get expensive if parts break so be careful. This is also the best pool cleaner for those who frequently have too much dirt or small leaf particles getting into the pool. Click here to shop on Amazon.
#4 Hayward TigerShark Swimming Pool Robotic Cleaner, Model QC RC9990GR
Average Pricee: $968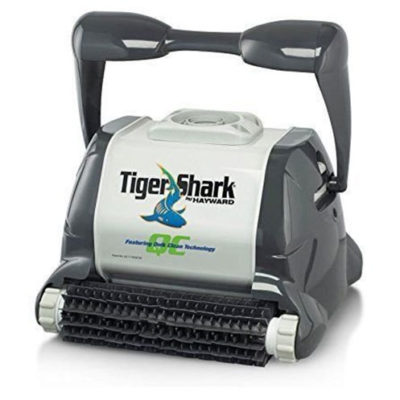 The Hayward's 55 ft cord is gives it substantial reach and it performs strongly on inclines, steps, and walls. One of our favorite features when testing this bad boy out was how easy the filter was to clean. It even maps out the floor of your pool to find the most efficient route to clean it. Check it out on Amazon here.
#5 The Poolcleaner 896584000020 4X Suction Pool Cleaner for Concrete Pools
Average Price: $385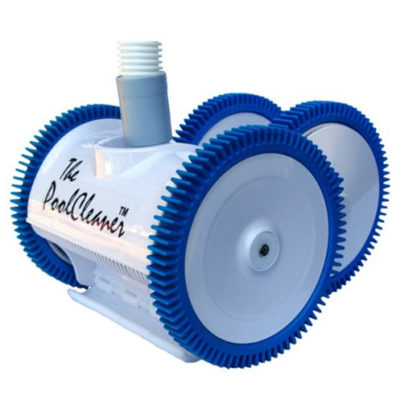 From a price standpoint, The Poolcleaner is one of the best. The Poolcleaner brand is owned by Hayward (their TigerShark model is in our #4 spot) and it works on pools without a designated line for suction. It's best suited for concrete pools and may experience some issues with pools that are lined with vinyl. It can handle almost any type of pool shapes but if you have a very large pool, you may need to purchase extra houses to extend its reach. Click here to shop on Amazon.
#6 Pentair Model GW7900 Automatic Pool Cleaner
Average Price: $364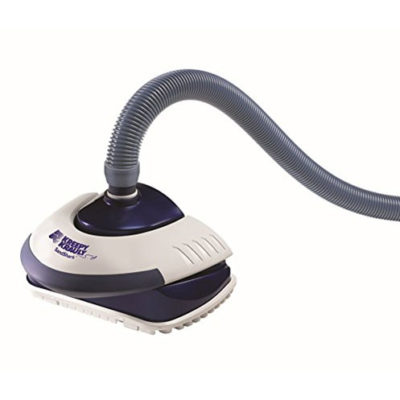 Another affordable option here. This vacuum follows a specific set pattern ensuring that it doesn't leave any of those random dirty spots that other vacuums sometimes do. It's a small size allowing it to be nimble and fit in tight corners. While it's great for small to medium sized debris, the bigger stuff can give it trouble. If you'd like to see it on Amazon, we've included a link here.