If you're a real estate agent or homeowner preparing to sell your home, you know that open houses are critical. An open house is your chance to present your home in the best possible light and capture the interest of potential buyers. It can be a challenge to stay organized and keep track of scheduled showings, however. Fortunately, you can take advantage of a real estate open house app to keep things in order.
If you're on the hunt for an open house app for Android or iOS, read on. Here are the best apps as of 2021.

Home Warranty
Provider In America
Give buyers and sellers the best protection
at great prices!
Request proforma invoices and submit orders for new policies.
Elevate your business.
Manage your policy in our Realtor Portal!
Become A Partner Today
Best Open House Apps as of Fall 2021
Open Home Pro is one of the most prominent and widely used open house apps available. The software helps real estate agents and sellers with finding and communicating with potential buyers. Open Home Pro advertises more leads, increased visibility of your open house among social media networks, and the ability to send follow-up emails to interested parties.
The base version of this open house app is free, but a premium version is available for $20 per month (for an annual subscription) or $25 per month (for a month-to-month subscription). The premium version of Open Home Pro offers the following upgrades:
Digital sign-in sheet for interested buyers

Automated and trackable follow-up emails

Editable and customizable content to match your personal brand

In-app and online lead management

Automated sellers' reports
A user-friendly interface makes it easier than ever to keep your leads and properties organized.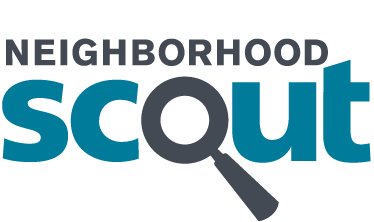 NeighborhoodScout makes available a wealth of data on properties and neighborhoods across the United States. Users can access information on trends in real estate and housing, demographics, schools, crime, and more.
NeighborhoodScout is not designed to organize and track open house data in the way that an app such as Open Home Pro does, but the app does provide an incredible amount of information to inform all of the decisions that go into selling a home and investing in real estate properties.
As a side note, given that neighborhood information is important for homebuyers, NeighborhoodScout is a great open house app for buyers. Anyone interested in a home can attend an open house and use the app to gather more data on the surrounding area.
3. Walk Score

Walk Score is a more specialized app. It helps users discover apartments and rental units in countless neighborhoods, but it also calculates a walkability score of any location. This can help renters, realtors, and others invested in local housing understand the proximity of restaurants, grocery stores, schools, shopping centers, and other establishments.
Walk Score is the only currently available app that allows users to search by commute time, making it especially desirable for workers and new residents to a city or town who may be unfamiliar with the area's traffic patterns and public transit offerings.
Walk Score integrates listings from other major sites, including Trulia.com and Realtor.com. Real estate agents and home sellers can use this app to access walkability information and more to entice investors, buyers, and renters.
If you'd like to engage potential buyers with interior design options, Home Design 3D is for you. This app specializes in helping users design, furnish, and remodel homes.
With Home Design 3D, you can draft floorplans in two or three dimensions. You can also import predesigned floorplans or use the augmented reality feature to get a better idea of how design and modeling choices would appear in person. With an expansive asset library and the ability to edit objects for color, size, and position, the creative applications of the app are effectively limitless.
Home Design 3D also lets you share your designs via email, Dropbox, and many other hosting sites. The app gives real estate agents and sellers the ability to attract buyers by allowing interested parties to see how they could make any given space a personalized home of their own.

OnSpot Social is an excellent tool for real estate agents and other business professionals. It allows users to collect and organize customer information, including names, email addresses, phone numbers, survey responses, and more.
If you're showing a home to multiple potential buyers, OnSpot Social makes it easy to keep your leads' information in one place. Once you have a client's information, you can use the app to communicate or send PDFs and media files.
OnSpot Social ensures consistent formatting of phone numbers and other kinds of data. It also allows you to forward data to an email marketing service or export data to Excel.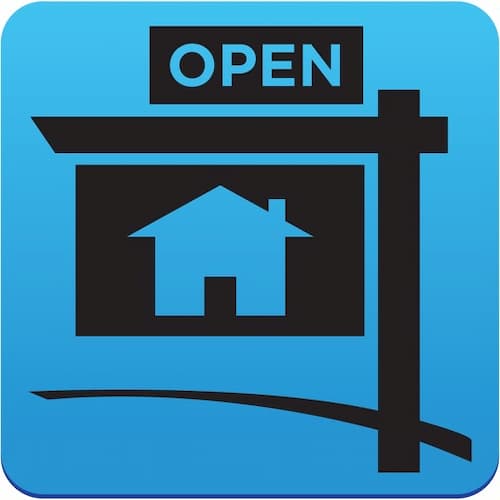 Open House Toolkit is another app for realtors and home sellers to consider. It allows for electronic registration for interested buyers at open houses. Following the open house, Open House Toolkit automatically sends an email to registered clients. This could be a form email or something personalized—it's your choice. The app also sends sellers and realtors a summary of the open house, with accurate records of all parties who attended.
Open House Toolkit is a handy tool to make the home selling process easier for all parties. For realtors and sellers, the technology also lends an air of professionalism and credibility.
For added convenience, Open House Toolkit does not require an internet connection for client registration.
Elevate Your Real Estate Business
Apps aren't the only means by which a realtor can attract clients and build their business. Realtor home warranty coverage is an additional option to consider.
A real estate home warranty can entice prospective homebuyers by offering assurance that the home's appliances and systems will be affordably repaired or replaced if a problem arises. Homes backed by warranties even sell at higher values.
Visit the Liberty Home Guard Realtor Center for more information on our warranties and how they can support you, your business, and your clients. You can also speak with our team by calling (866)-851-2024.